We were dog lovers from the beginning…
As far I can remember there have always been pups involved. I got my first dog when I was six years old and immediately fell in love. His name was Bubba. At one point he brought home a girlfriend, which became my next 4 legged love.
Fast forward to when I got my first place, immediately I knew it was time for another puppy. Except for this time, it was a full-grown boxer named Seabo. His parents were moving and couldn't take him, so of course, I did.
There were a couple of labradors and another boxer (Roscoe) after that. My husband has also had many pups over the years.
Our daughter decided when she was 2 years old she wanted to be a vet, and that hasn't changed (she's now a teenager, so we will see!).
We are pretty confident our next bundle of fur will be a Labradoodle, they are just so cute!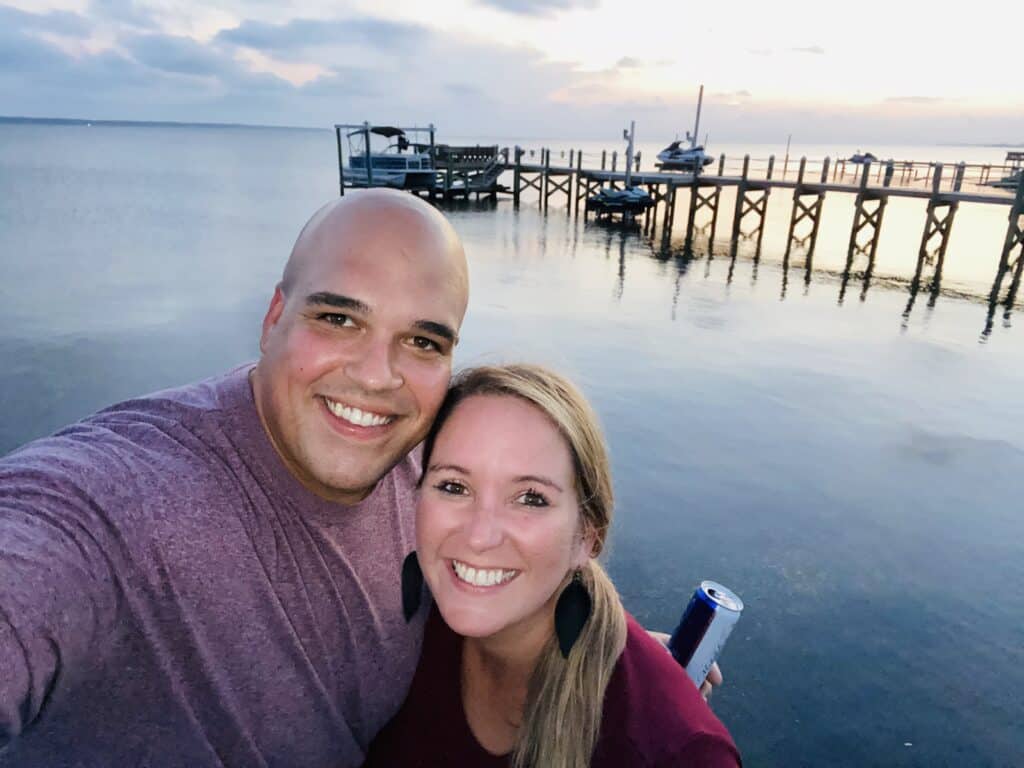 Creators of Doggie HQ
Hi! We are Jess and Matthew, middle school sweethearts that turned husband and wife! Here at Doggie HQ it's our mission to make this the place where you come when you wanna learn more about your pups!
Since we can't get any more dogs at the moment, we love sharing the knowledge, information, and hope that it helps the rest of the dog lovers like us!